Proven Authors Offering Books of the Heart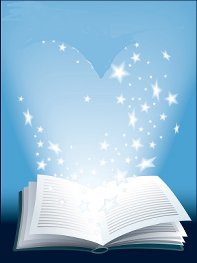 Windtree Press believes writers are best served when they have multiple opportunities for publication and distribution. We do not require exclusivity. We encourage all writers to pursue both traditional publishing and independent publishing as it fits their specific book and their career goals. We see writers in all their artistic complexity. We see individuals who may wish to pursue more than one genre, more than one publisher, and more than one distribution mechanism. We welcome that creative spirit.
Founded in 2011, Windtree Press was designed as an author publishing cooperative to fill the gap between traditional and independent publishing with promotion, distribution, shared expertise and a supportive environment for publication among proven authors.
Come see what Windtree Press has to offer. You'll be glad you gave us a try. In addition to the direct sales here, you can find Windtree Press digital and print books distributed through Ingram, Amazon, Barnes and Noble, Kobo, Apple, Google, Smashwords, Ingrams, Baker &Taylor, Books-A-Million, and many of your local bookstores. Windtree Press books are currently available in more than 200 countries and our print books can be ordered through most bookstores.
Booksellers
We LOVE independent booksellers and we want to work with you. We appreciate your dedication to books and to your customers. We depend on your knowledge of your customer's tastes and your ability to find and recommend what they might like. We want to help you succeed.
Learn about options for carrying our books in both paperback and ebook formats. Have a unique idea and want us involved, please contact us and we will do everything in our power to help. We have authors in the U.K., Canada, and the U.S.  and would love to discuss options for joint events that are mutually beneficial.
Authors
We are looking to grow with the right people who have a desire to be a career writer and feel comfortable being a member of a publishing cooperative. This means that we work together to share the publishing and marketing burdens of independent publishing. We are a supportive group of authors who have similar goals, philosophies, and work ethic. Because of this, we are careful to select new author members and books that fit within our market niche and who have the same desire to work hard and to be an active part of the team.
Submission Process:
Published Authors: If you have a proven sales and publication record for past books or short works, in fiction or non-fiction, and are looking to be part of a cooperative team then Contact Us. Briefly describe your current title(s) in terms of genre and market, and their availability. Tell us when you will have completed the new manuscript(s), and your overall career plans as an author.  If you have several books you are considering bringing into the press where you have had your rights returned or have published them yourself, please provide links to your website or other web locations that will help us see your past work and future plans.
If your work fits with our market niches and distribution model, we will email you with specific information about how the press works, what role you and your books would play at Windtree Press, and the process to become a member of Windtree Press.
New Authors: We do occasionally take on new authors publishing for the first time. However, the author's work must be vetted by our current members and you must present a clear career plan moving forward. Windtree Press is only interested in authors who understand the need for quality work and plan to produce at least one book length title every year. Contact us via the Contact form. Describe your work, your business and marketing plans, and why you believe you and your titles would fit well into the cooperative environment. If you have a website or blog platform established for your writing career, please include that in your query.
If we are interested, we will send you an email detailing how to send us the manuscript for evaluation by our members and describe next steps in our process.
NOTE: DO NOT send us your manuscript via snail mail. It will be unopened and sent to recycling. If we are interested in pursuing you as a new author, you will receive specific instructions as to how and where to send your manuscript via email.
Learn More
Just getting started as an indie author? Wondering how you can learn the business?  Maggie Lynch has partnered with All Writer Workshops to provide online classes regarding the Indie Author Journey. Her classes are intensive workshops designed to help you become successful as an indie author. They are all about the business side of publishing.  A full listing of her workshops is available here.
If you are just starting on your writing journey and need help with craft, editing, character arcs, plot, or the many details of craft, then All Writer Workshops also have you covered. Instructors range from bestselling authors to gifted and well-qualified editors.
Here are our top recommended online and book resources for those times between workshops and writing:
Wondering What Being Part of an Author Cooperative is like?
Various Windtree Press authors have done interviews about their experience with Windtree Press. You can learn more by visiting these blogs where we answer questions and respond to readers.
Windtree Press – Author Collectives Series. (Oct. 2015) Maggie is interviewed by Liza Perrat, founding member of Triskele Books, an author collective in Europe.
To Author Co-op or Not to Author Co-op at Indies Unlimited with Paty Jager
The New Writer's Interface Interview on Founding an Author Co-op with Maggie Lynch
The New Writer's Interface Interview on Belonging to an Author Co-op with Paty Jager
How to Form or Join an author cooperative (2013) with Maggie Lynch
Three Part Interview, at the Marketing 101 blog. Maggie Lynch talks about Author Cooperatives in General: different types, how to join, and the pros and cons of being a part of an author cooperative.
Author Cooperatives Part 1 – The Basics
Author Cooperatives Part 2 – Joining